Electrical Power Protection and Control:
Building of MV/LV panels. Offering products and services for MV/LV transmission and distribution lines with emphasis on Smart Grid.
SF6 Circuit breakers and self-powered relays are now substituting RMUs based on switches with three fuses, but… Why?
Advantages of Self-powered Relays vs. Fuses
Low current faults: Fuses only can break high current faults. Circuit breakers with self-powered relays can detect and clear low current faults avoiding the destruction of the MV/LV transformers.
Protection Selectivity: The discrimination with fuse curves becomes difficult. It is possible to choose the right curve in self-powered relays to ensure coordination between MV and LV protection.
Inrush current: Transformer energizing produces high transient inrush current. This is a natural phenomenon, and the protection should not operate. Fuses are not able to distinguish this current, and the trip cannot be blocked. A circuit breaker with a self-powered relay allows greater flexibility to avoid the trip.
Temperature: Fuses are weak into a harsh environment, and the different temperatures can provoke two situation:
High temperature: Undesired trips.
Low temperature: The trip does not happen; instead, the fault current is high enough.
Saving Costs: Circuit-breaker with self-power reduces costs for two reasons:
Self-powered relays are maintenance-free.
There is no need to keep large stocks of fuses.
Overcurrent and Earth Fault Protection Relays with Self Powered or Dual Powered (self + auxiliary) models. The different mechanics available by model list make our SIA-C the best choice, covering all the market needs. Withdrawable model as optional.
With Remote communications RS485 Modbus RTU or IEC 60870-5-103, SIA-C enjoys top recognition among users worldwide. This relay is extremely experienced in successfully operating devices in the field.
Industrial and Process Automation:
We offer automation products and solutions with high performance and reliability, including drives, motion control systems, industrial control and communication, power quality improvement, human machine interfaces, sensors, meters, and robot solutions. We also provide information monitoring and management systems such as SCADA and Industrial EMS for complete, smart manufacturing solutions.
We use PLCs to perfect industrial and manufacturing processes. We can also refurbish old machines for production and packaging. we use temperature and pressure controllers as well as valves, pumps and other actuators to optimize processes for improved efficiency.
Servo Systems – AC Servo Motors and Drives: As the technology of microprocessor unit becomes more advanced and much further, the development and cost efficiency of permanent magnet manufacturing technology for servo motor and high power and high performance semiconductor power devices is improved continuously. Therefore, AC servo motor and AC servo control system have become the basic techniques for accomplishing automation control technology in current industry field. Delta, our partner's servo system is an omnibearing integrated servo system which is based on Delta's strength in industrial and electronic technology and developed for different customers' requirements of various application machine tools. All ASDA series servo drives are provided with a superior digital signal processor (DSP) which represents a high-speed performance of the control circuit loop. Besides, the other features of Delta ASDA series, including gain tuning, smooth motor operation and software analysis / monitor function, also provide high-speed and high-precision motion control for a wide range of industrial automation applications.
Inverters – AC Motor Drives: With modern power electronics and advanced microprocessor technology,  AC Motor Drives are able to efficiently control motor speed, improve machine automation and save energy.
Taking advantage of our strong position in power electronics technology,  VFD Series of AC motor Drives has evolved rapidly. Each Drive series is designed to meet specific application needs. Our AC Drives accurately control speed and torque, smoothly handle an increased load, and provide numerous custom control and configuration operating modes. Our AC Motor Drive product line provides a full range of motor control technologies and is used throughout a wide range of industries, to enhance and improve machine automation.
Instrumentation and Industrial Communication:
We offer earth and resistivity measurement, power system analysis to determine power quality and offer equalizers for power improvement and protection as well as energy savings. We offer ASI, Ethernet, Profibus, Profinet and other BUS communications.
We offer Lightning Protection Services and Equipment:
We give global solution for your protection; against lightning and its direct impacts, against indirect effect (over voltage), Storm detection, Night and day beacon for high structures and engineering services.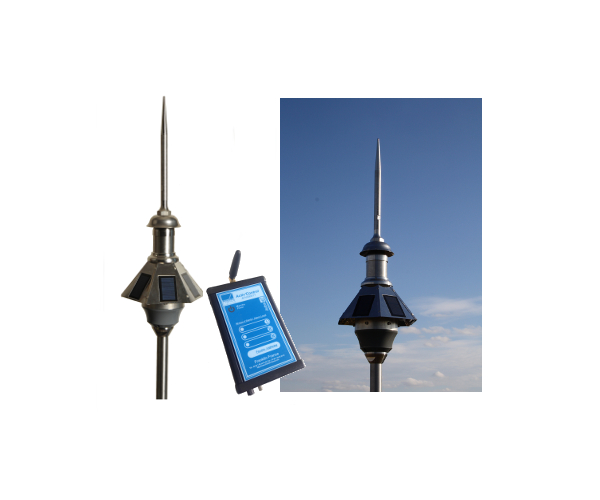 The innovation of the Active 4D® (Early Streamer Electrode) solution offers a complete system of lightning protection, permanently connected with the users. The lightning protection part uses the latest technology to advance the excitation upward leader. The Detection part uses the patented dual sensor (electrostatic) to inform the storm approaching.
As for the counter, it informs in real time all direct impacts on the Active 4D® and gives all features of the current. The LMS software allows to gather, in real time, all the information related to lightning phenomenon on site .With the connecting system if the user wishes to, it is possible to have access to the gathered data from anywhere in the world.
Chemo-Technical Products
We offer chemical compounds for repair, production and maintenance of facilities with certifications including NSF, IMPA, IPSA etc. Our corrosion prevention and control products are world class with applications in the marine and offshore as well as other industrial and domestic environments.
We also offer Installation and Maintenance Services